Will you please support the critical work of HOME WORKS! with a tax-deductible gift today? Together we can make a major difference in the lives of our children, our schools, and our community.
---
HOME WORKS! has Missouri NAP (Neighborhood Assistance Program) tax credits.
Online Donation
The simplest, most immediate way to give is to click this button and make a donation online. Please consider covering the credit card processing fee by adding 3% to your generous donation.
If you'd like to make monthly donations, you can specify an amount to be automatically withdrawn each month from your bank account. Just check the box on our online donation form to get started.
---
Checks
Checks are always great!
Send a check payable to "HOME WORKS!" to 5501 Delmar Blvd., Ste A530, St. Louis, MO 63112.
Stock Gifts
To make a gift of publicly traded securities to HOME WORKS!, contact Jason Lutz, VP Regions Investment Solutions, Regions Bank at 314-369-3098.
For more information
For more information about this process, please email [email protected] or call 314-325-9901
AmazonSmile
You can sign up with AmazonSmile to automatically donate a percentage of your purchases to HOME WORKS! at no cost to you. Simply sign up through your existing Amazon account at smile.amazon.com. Search for and select "HOME WORKS – THVP" as your charity. Here's how it works.
---
Thank you for your generous donation which allows us to support more teachers making more home visits to students and their families!
Thank You to Some of Our Donors
---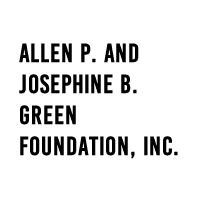 ---
---
---
---
---
---
---
---
---
---
---
---
---
---
---
---
---
---
---
---
---
---
---
---
---
---
---
---
---
---
---
---
---
---
---
---
---
---
---
---
---
---
---
---
---
---
---
---
---
---
---
---
---
---
---
---
---
---
---
---
---